When it comes to hitting those sixes, no one can beat Chris Gayle. Born on 21st September 1979, he is one of the greatest batsmen in the world. He is a Jamaican cricket player representing team West Indies.
He is a record-breaking cricketer with outstanding batting skills. Being one of the most popular players he has a very strong fan following in the world.
Chris is the only player in West Indies to break several records. He the only player in the team too:
Score 3 centuries in test cricket
Score 2 centuries in ODI
Score 100 runs in T20
In the year 2019, he retired from ODI cricket. He retired from test match in the year 2014. However, after retirement, he wanted to play again. So in the 2019 world cup, he played against India. It was his300th ODI match. He scored the highest number of runs in that match thereby surpassing Brian Lara's record.
International Career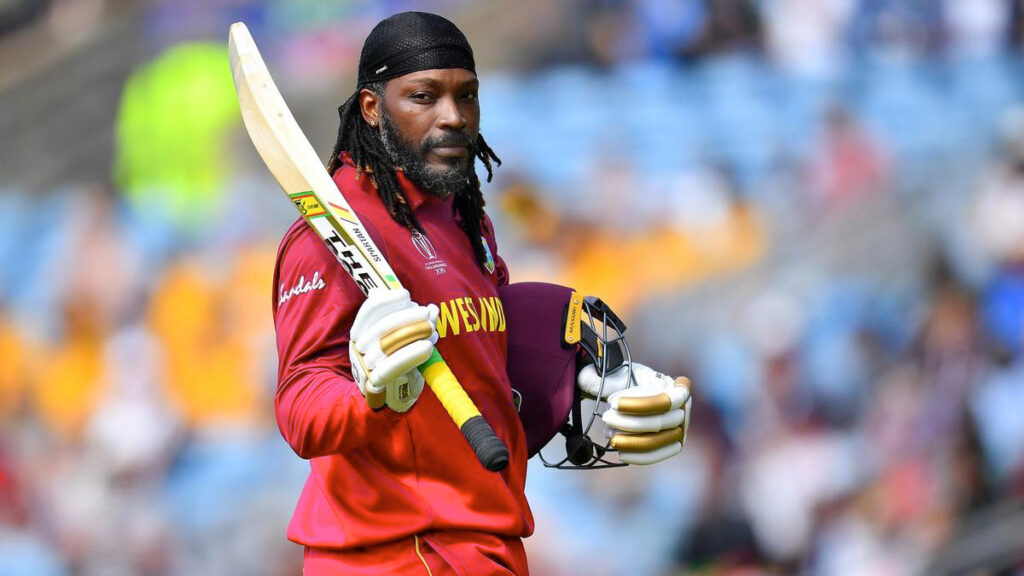 He started playing for the youth team. However, in the year 1998, he made the first international debut. In 1999 he started playing ODI cricket. After playing ODI, he also went for a test match series. He was a destructive batsman.
He did not gain fame immediately. His international career was quite slow in the beginning, but during the year 2002 he picked up the performance. His performance was quite bad in the year 2005 and 2007, but he regained the hold immediately.
He was criticized for playing IPL in 2008, just a year before the World Cup. While the team was worried about his performance, he gave his best in the 2009 world cup, thereby beating Australia. However, they lost to Sri Lanka. His career remained consistent after that year.
IPL Career
Gayle has played with three different IPL teams to date. In the beginning, he played with Kolkata Knight Riders for three years. He was the opening batsman for KKR.
After playing three seasons for KKR, he went to play with Royal Challengers Bangalore. While his performance has always been amazing in KKR, he became quite popular with RCB. He was the most destructive player in the team. He broke several records with the team. He played sever IPL seasons with RCB from 2014 to 2017.
In the year 2018, he switched teams and went to play with Kings Xl Punjab. Currently, he is playing for the Punjab team. Although he represents the team, he did not play a single match till now. He was supposed to bat for but was called off due to food poisoning.
However, we can see him in the bleachers. So we can expect Gayle to come on the pitch soon and rain those sixes.
IPL Highest Sixes Record
When it comes to IPL, the batsman doesn't hold back. It is all about making runs quickly and what better way to do it if not hitting sixes. There are few players in IPL who take the record to another level. Current Chris holds the record for the highest number of sixes in IPL. His score is 326 sixes in just 124 innings. He is the only player to hit the maximum amount of sixes even after playing only a few IPL matches.