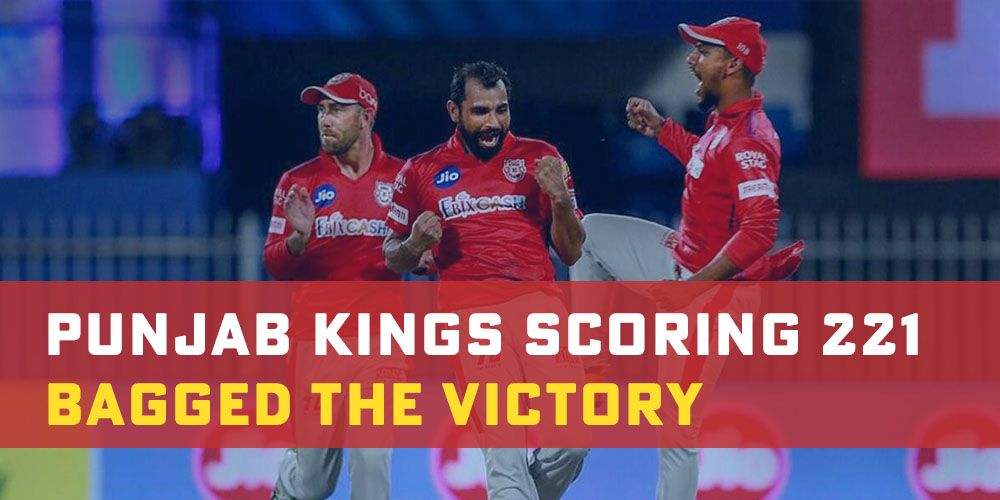 Rajasthan Royals loss to Punjab Kings and bagged a 4 runs win. Punjab Kings, led by fabulous Sanju Samson, knock out Rajasthan Royals and come up victorious in a high-scoring thriller on 4th march in VIVO Indian Premier League 2021 in Mumbai at Wankhede Stadium on Monday.
Punjab Kings had chosen to bat. The match starts with the marvelous and promising par of PKBS – slipper KL Rahul and Mayank Agarwal and both collect 21 runs in the first 2 overs. But later Aggarwal got bowled out by Chetan Sakaria for 14 in the 3rd over.
KL was then paired with Chris Gayle and finished off the power-play at 42 with the loss of one wicket. KL got his life back in the 7th over when Ben Stocks misses a catch in the outfield bowled by Gopal. Then the match speeds up and boundaries kept flowing from the bats of Rahul and Gayle adding 24 runs in the next 2 overs.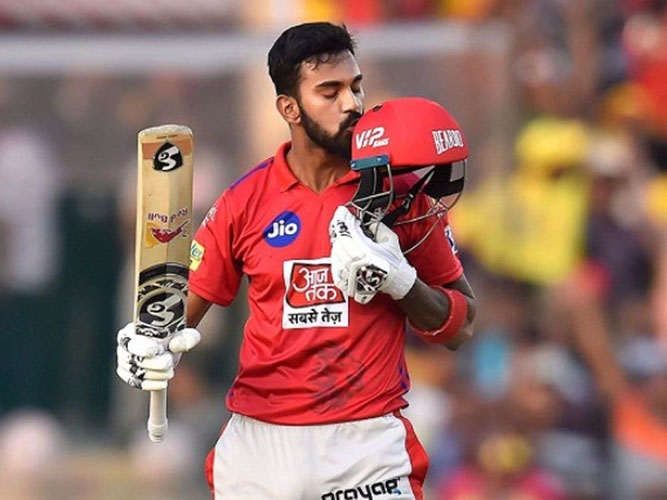 KL Rahul PKBS skipper marched towards the 90s. But he was finally out filled by RR's brilliant bowler Tewatia. While Sakariya earned two wickets in the climax over, PBKS ended their innings with a humongous score of 221 with the loss of six wickets.
From the fore part PBKS skipper KL Rahul, with a beautiful knock of 91 scores, and Arshdeeep Singh end the game by defending 13 runs in the last over and sealed a 4 runs victory.
The chasing of a huge run of 221 is not an easy job for the defending team. RR needs powerful and spontaneous teamwork for the victory. They required an explosive start from their opener, but they lack it. Mohammad Shami and Arshdeep Singh catch out both Ben Stokes and Monan Vohra by catching off their bowling respectively.
The next to come in partnership was Samson and Jos Buttler. They had a huge run to chase but they did not take the pressure of previous wickets down. In the 4th over, Buttler welcome Riley Meredith, a right-arm pacer with four fours in a row. Also, Sanju Samson then strikes 2 fours in the 6th over off Arshdeep, and finally, RR climbs to 52 runs with a loss of two wickets at the climax of the power-play.
After scoring 13 runs Buttler was finally kick off the ground by Jhye Richardson, a right-hand bowler serving a slower delivery.
After Butler, Shivam Dube joined the partnership with Samson, but had a very short play and knocked out by Arshdeep earning him second wickets of the innings.
With six over to go next come Riyan Parag who smashed all the ball which come to him which make thing easier for the defender. The doa earn 20 runs in 16th over and at last bowled out by Murugan Ashwin.
With the 48 runs left, the PBKS skipper sent his best bowler on the ground. Shami bowled to Riyan Parag and earns his vital wicket to finish off the match. The PBKS skipper KL Rahul continues to show his charisma with the help of best timing and complete his 91 runs and become the first batsman to get a century on his IPL captaincy debut.