Ashish Nehra is a popular former Indian cricketer and also an Indian cricket coach. With his amazing cricket skills, he played in all formats of the game. He had a large fan base from all over India.
Personal Life
Ashish Nehra was born on 27th April 1979 in Haryana, India. His parents are Diwan Singh Nehra and Sumitra Nehra. They were from the Jat family. Ashish Nehra married Rushma Nehra. Now they have one daughter named Ariana and one son named Aarush.
Early Career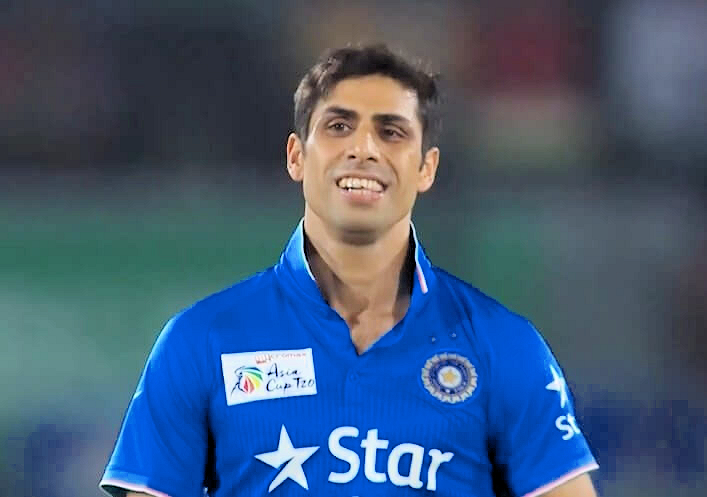 For his hometown Nehra Nagar, he started playing first-class cricket in the 1997/98 season. Ashish played for sonnet cc. Mr. Tarik Sinha was a coach to Ashish Nehra who guided him to learn cricket. Still, he was coaching Ashish in sonnet cc.
Indian Premier League
Ashish signed up for the Mumbai Indians team and joined the Indian Premier League. By taking 3 wickets, he won the man of the match award against Rajasthan Royals on 7th May 2008. From 2009, he started playing for the Delhi Daredevils team. In the 2011 IPL player auction, he was picked up by the Pune Warriors team for the salary of Rs.3.91 crores. In the 2014 IPL auction, Ashish Nehra was picked up by Chennai Super Kings for Rs.2 crores. He was named as Cricinfo CLT20 for his amazing performance in the 2014 match. To prove his worth, he took 22 wickets in 16 matches at an average of 20 and an economy of 7.2. Ashish Nehra was one of the highest wicket-takers in history. In the 2016 IPL auction, Ashish Nehra was picked up by Sunrisers Hyderabad for Rs.5.5 crores. Then, he won the 2016 Indian Premier League.
Domestic career
In the second season of the IPL match, Nehra hit the headlines with his creditable showings. Then, he continued to play for the Delhi team for the national side. In the 2011 Cricket World Cup, he played his first game against South Africa. Nehra was very expensive to give away 65 runs during 8.4 wicket-less overs. But, he couldn't play the final match due to a fractured finger of his right hand. He made available for the 2011 ODI series in England, after recovering from his right-hand injury. Ashish Nehra commented that he was deeply hurt. After showing his amazing wonderful performance at the age of 32 against Australia and Sri Lanka, he was promoted to India's main bowler. On 1st November 2017, he played his last international match against New Zealand. With Nehra bowling the last over, India won the match by 53 runs.
Coaching Career
Ashish Nehra was appointed by Royal Challengers Bangalore as their bowling coach in January 2018. In the 2019 IPL match, he retained his position. Considering Nehra's massive performance and his ability to swing the ball, M.S Dhoni recommended Nehra's name as a future bowling coach for India. In 2017, Nehra announced his retirement from cricket.
International Career
Ashish Nehra made his first test debut on 24th February 1999 against Sri Lanka. He ended his last test match against Pakistan on 13th April 2004. He played his first ODI match on 21st June 2001 against Zimbabwe. Against Pakistan, he played his last ODI match on 30th March 2011. His ODI shirt number is 64. He made his first T20I debut on 9th December 2009 vs Sri Lanka. He ended his T20I series on 1st November 2017 against New Zealand. Ashish Nehra scored 80 runs in Test matches and 141 runs in ODI matches and 28 runs in T20I matches. He also took 44 wickets in test matches and 157 wickets in ODI matches and 34 wickets in T20I matches.