Zaheer Khan is a popular Indian former Cricket player from India. He played for Indian National Cricket Team. He is a right-handed batsman and also a left-arm fast-medium bowler. His height is 6 feet 2.5 inches. Behind Kapil Dev, he was the second successful pace bowler in Test cricket. By playing for Baroda, Zaheer Khan started his domestic career. Zaheer Khan was especially known for his hostile seam and pace bowling. In this article, let's learn about Zaheer Khan's personal life, achievements, and honorable records.
Personal Life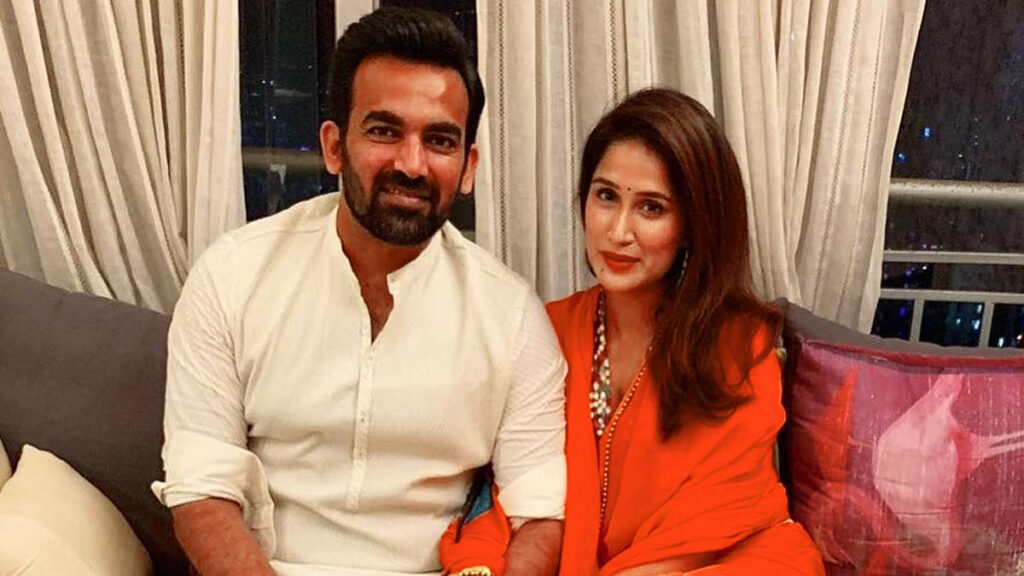 Zaheer Khan was born to Zakia and Bakhtiyar Khan on 8th October 1978 in Daimabad. He has two brothers Zeeshan and Anees. He completed his secondary school in Sowmaiyya secondary school in Shrirampur. Before starting his career, he played in the local Revenue Colony Cricket Club (RCC) in Shrirampur. On 23rd November 2017, Zaheer got married to Sagarika Ghatge.
International Career
For the first intake of the National Cricket Academy, Zaheer was selected in 2000. He made his first test debut on 10th November 2020 against Bangladesh. He also got his first ODI debut on 3rd October against Kenya in the same year. He played his last test match on 14th February 2014 against New Zealand. On 4th August 2012, he played his last ODI match against Sri Lanka with shirt number "34". Against South Africa, he played his last T20I on 2nd October 2012. From 2006 to 2014, Zaheer Khan played for the Mumbai team.
Struggling Time
In 2005, pacemen Sreesanth and R.P Singh became the regular members of the Indian cricket team. So, it was very difficult for Zaheer to retain his position in the team. Zaheer was demoted from B grade to C grade by the BCCI at the end of the year. Zaheer was recalled to the ODI and Test team for the tour of South Africa in late 2006. After his consistent and wonderful performance, he won the Man of the Match award in the 2008 – 2009 series in India.
World Cup
Spanning from 2003 to 2011, Zaheer Khan has 44 World Cup wickets. But he was in 6th position behind Glenn Mcgrath (71), Muttiah Muralitharan (68), Wasim Akram (55), Chaminda Vaas (49), Lasith Malinga (47). During the World Cup victory in 2011, Zaheer was one of India's trump cards. Along with Shahid Afridi, he finished as the joint highest wicket-taker.
Beyond Cricket
In 2014, Zaheer Khan founded Prosport Fitness and Services in Mumbai. The company offers fitness training and physiotherapy services. The three key people of the company are Zaheer Khan, Andrew Leipus, Adrean Le Roux. These three people aim to maximize the potential of people to bring a world-class fitness program to India. The Prosport Fitness company has four main divisions – Functional training, strength, conditioning, and physiotherapy.
Retirement
In 2008, Zaheer Khan was selected for one of the Wisden Cricketers of the year. In October 2015, he announced his retirement from the international cricket team. In Indian domestic cricket, he played for Worcestershire, Mumbai, Royal Challengers Bangalore, Delhi Daredevils. By dismissing Graeme Smith, Kumar Sangakkara, Sanath Jayasuriya, and Matthew Hayden, he made a distinct record in cricket history.