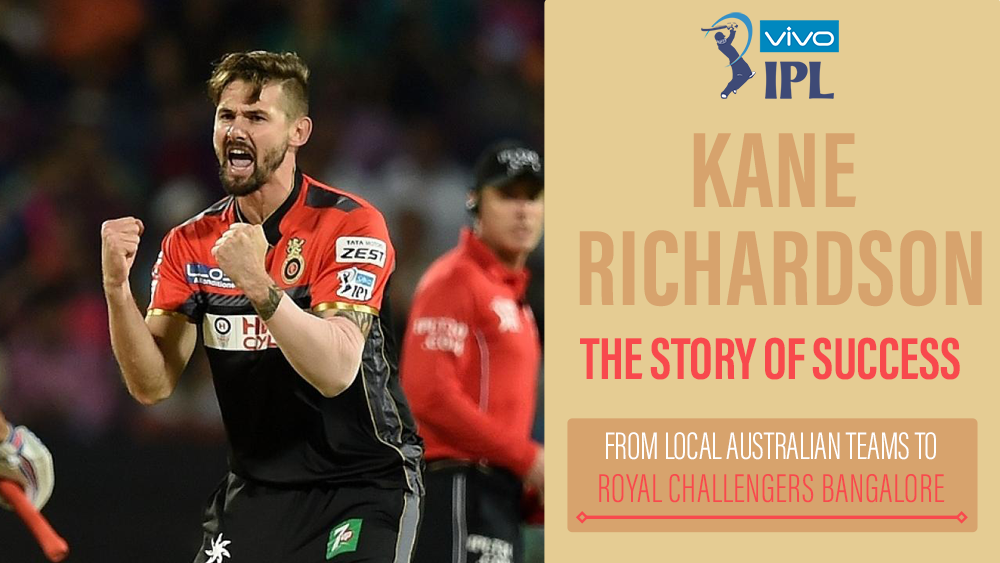 Kane Richardson is an Australian player who came to the limelight because of his amazing bowling skills. He is a right-handed pace bowler, representing team Australia at the national level. However, when it comes to IPL or any other domestic game, another form of himself can be seen. He joined Indian Premier League in 2013. Since then he has continuously played for various teams in IPL. However, there is a break in the rhythm of Kane Richardson in the 2020 Indian Premier League.
IPL History
IPL is a platform where the raw talents worldwide, being revealed. In 2013, such an incident made everyone. India as well as Australia got wondered by seeing a young pace bowler, Kane Richardson, sold to Pune Warriors for $700k. By playing only 3 matches and by taking only 2 wickets, his journey was ended for that season. From the very next season, he expressed himself as a different player. He played the next two seasons for Rajasthan Royals and showed amazing results. He took almost 7 wickets. From 2016 to 2019, he played for Royal Challengers Bangalore. He showed a great performance through the last three seasons, by taking 7 wickets with an average of 19.42.
IPL 2020
Everyone expected Kane Richardson as a player of Royal Challengers Bangalore for Indian Premier League 2020. However, due to his impending childbirth, he had to cancel the 2020 IPL season. Adam Zampa was taken as a substitute for him.
IPL 2021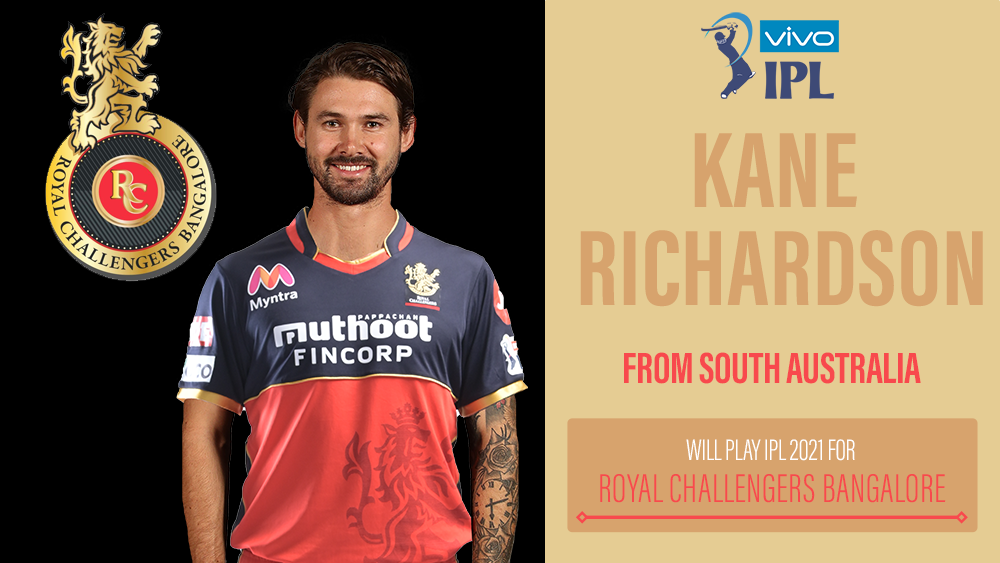 This right-handed bowler will play for 2021 IPL from Royal Challengers Bangalore. He was sold for 4 crores in this auction. Let's expect the best performance from him for this season too.
The Teams He Played for
Kane Richardson is representing his country Australia at the national level. His first ODI debut was in 2013 against Sri Lanka. His first T20Is debut was against Pakistan in 2014. Apart from these, he has played for some domestic teams. Like Adelaide Strikers, South Australia, Pune Warriors India, Rajasthan Royals, Melbourne Renegades, and Royal Challengers Bangalore.
Personal Life
Kane Willam Richardson was born in Eudunda, South Australia, on 12th February 1991. His nickname is Richo. This right-handed fast-medium bowler also plays the role of a right-handed batsman.
Player's Stat
Batting and Fielding
| | | | | | | | | | | | | | | |
| --- | --- | --- | --- | --- | --- | --- | --- | --- | --- | --- | --- | --- | --- | --- |
| Format | Mat | Inns | NO | Runs | HS | Avg | BF | SR | 50 | 100 | 4s | 6s | Cat | St |
| First Class | 34 | 52 | 4 | 664 | 49 | 13.83 | 1162 | 57.14 | 0 | 0 | 64 | 16 | 10 | 0 |
| ODIs | 25 | 12 | 7 | 75 | 24 | 15.00 | 68 | 110.29 | 0 | 0 | 07 | 4 | 7 | 0 |
| T20Is | 26 | 5 | 2 | 16 | 9 | 5.33 | 15 | 106.66 | 0 | 0 | 0 | 0 | 12 | 0 |
Bowling
| | | | | | | | | | | | | | |
| --- | --- | --- | --- | --- | --- | --- | --- | --- | --- | --- | --- | --- | --- |
| Format | Mat | Inns | Balls | Runs | Wkts | BBI | BBM | Avg | Eco | SR | 4w | 5w | 10w |
| First Class | 34 | 63 | 7045 | 3505 | 102 | 5/69 | 9/124 | 34.36 | 2.98 | 69.0 | 7 | 1 | 0 |
| ODIs | 25 | 25 | 1312 | 1240 | 39 | 5/68 | 5/68 | 31.79 | 5.67 | 33.6 | 0 | 1 | 0 |
| T20Is | 26 | 26 | 534 | 705 | 29 | 3/18 | 3/18 | 24.31 | 7.92 | 18.4 | 0 | 0 | 0 |