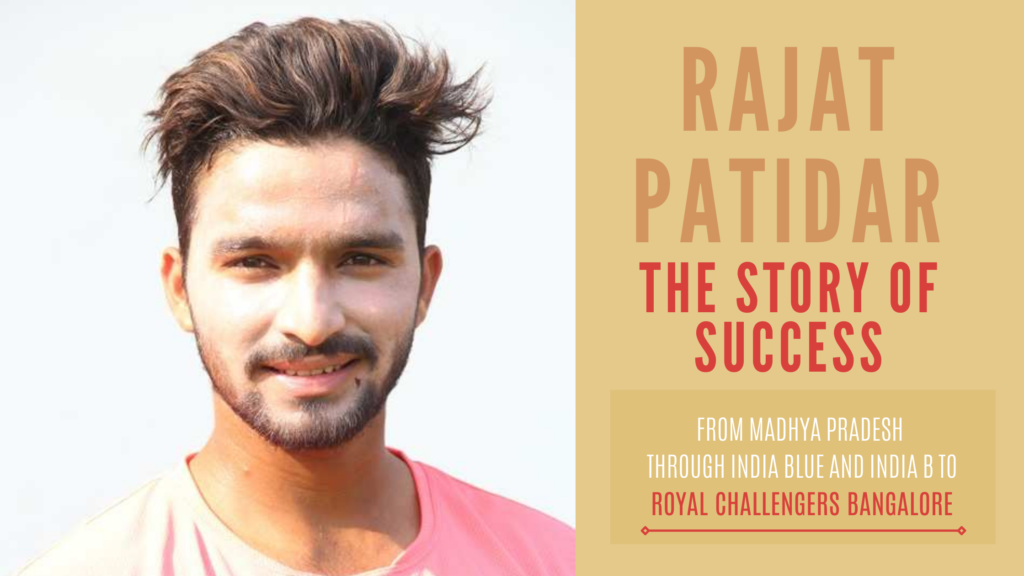 The full name of Rajat Patidar is Rajat Manohar Patidar, is an Indian born cricketer and his home team is Madhya Pradesh. His batting style is right hand bat, and he also bowls with his right arm. This talented cricketer was born on 1 June, 1993. He has always liked cricket since his childhood and wanted to become a cricketer for a long time. He made his debut in first class cricket for Madhya Pradesh in a T20 game at Zonal T20 league in 2018. He is a flamboyant cricketer and became the highest run scorer in Ranji Trophy for Madhya Pradesh. Here's all you need to know about the young prodigy of the future Indian cricket team.
IPL History
Rajat Patidar is a talented cricketer we all know, but he made his debut for Madhya Pradesh in 2018 in a Twenty 20 Zonal league. From there he earned his name by playing some classy knocks in every tournament. However, he didn't get a chance yet in IPL to prove his worth, in this year's auction this player has been bought by Kohli-led RCB. All eyes will be on Rajat for how he makes his place in the playing 11, and show his skill to the BCCI.
IPL 2020
He didn't play any IPL edition yet, as he did not get selected by any team in this season.
IPL 2021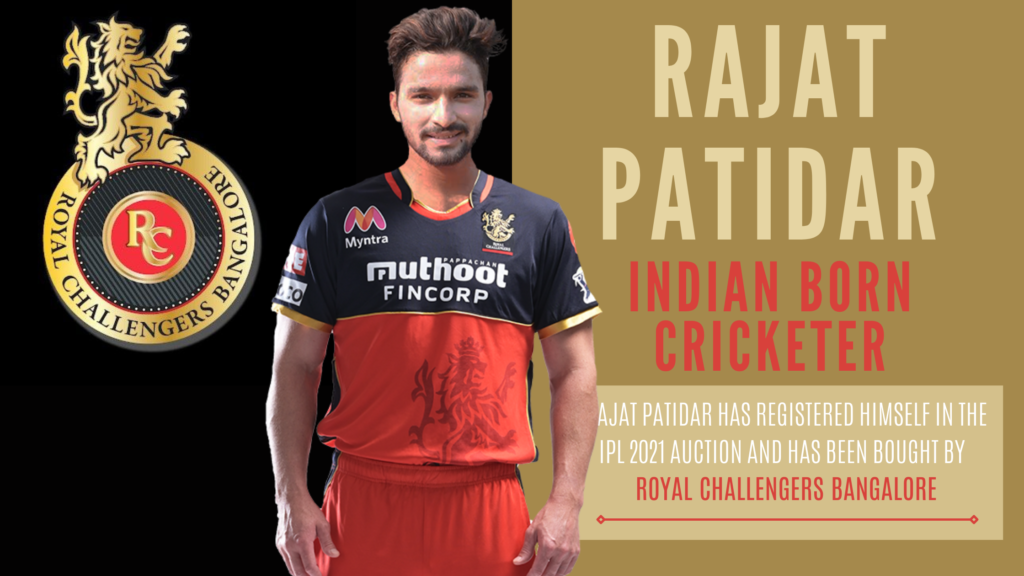 Rajat Patidar has registered himself in the IPL 2021 player auction list, and as aresult he got rewarded as he has been bought by a very popular IPL team Royal Challengers Bangalore. Now it will be interesting to see among so many Indian talents and young cricketers whether Virat Kohli selects him in his team or not.
The Team's He Has For
Rajat Patidar has played for Madhya Pradesh, India Blue, India B, and now he has been selected by Royal Challengers Bangalore.
Personal Life
Rajat Patidar belongs to Indore, Madhya Pradesh. He was born and brought up there. He is unmarried yet, and this much personal information is available to us regarding Rajat.
Career Stats
| | | | | | | | | | | | | | | |
| --- | --- | --- | --- | --- | --- | --- | --- | --- | --- | --- | --- | --- | --- | --- |
| Format | Mat | Inns | NO | Runs | HS | Avg | BF | SR | 100 | 50 | 4s | 6s | Cat | St |
| First Class | 36 | 63 | 3 | 2253 | 196 | 37.55 | 4604 | 48.9 | 6 | 11 | 310 | 5 | 41 | 0 |
| List A | 37 | 36 | 1 | 1246 | 158 | 35.6 | 1290 | 96.6 | 3 | 5 | 147 | 25 | 12 | 0 |
| T20s | 22 | 22 | 2 | 699 | 96 | 34.9 | 487 | 143.5 | 0 | 6 | 62 | 28 | 15 | 0 |
| | | | | | | | | | | | | | |
| --- | --- | --- | --- | --- | --- | --- | --- | --- | --- | --- | --- | --- | --- |
| Format | Mat | Inns | Balls | Runs | Wkts | BBI | BBM | Avg | Eco | SR | 4w | 5w | 10w |
| First Class | 36 | 0 | 0 | 0 | 0 | 0 | 0 | 0 | 0 | 0 | 0 | 0 | 0 |
| List A | 37 | 0 | 0 | 0 | 0 | 0 | 0 | 0 | 0 | 0 | 0 | 0 | 0 |
| T20s | 22 | 0 | 0 | 0 | 0 | 0 | 0 | 0 | 0 | 0 | 0 | 0 | 0 |