Suresh Raina is the most popular former Indian cricket player. Raina is a left-handed batsman and right-arm off-break bowler.
Early Personal Life
Suresh Raina was born on 27th November 1986 in Uttar Pradesh, India. His nickname is Sonu, Chinna Thala. Now, he lives in Rajnagar, Ghaziabad. He has an older brother named Dinesh Raina. On 3rd April 2015, Suresh Raina married Priyanka. The married couple has two children – a son and a daughter.
Indian Premier League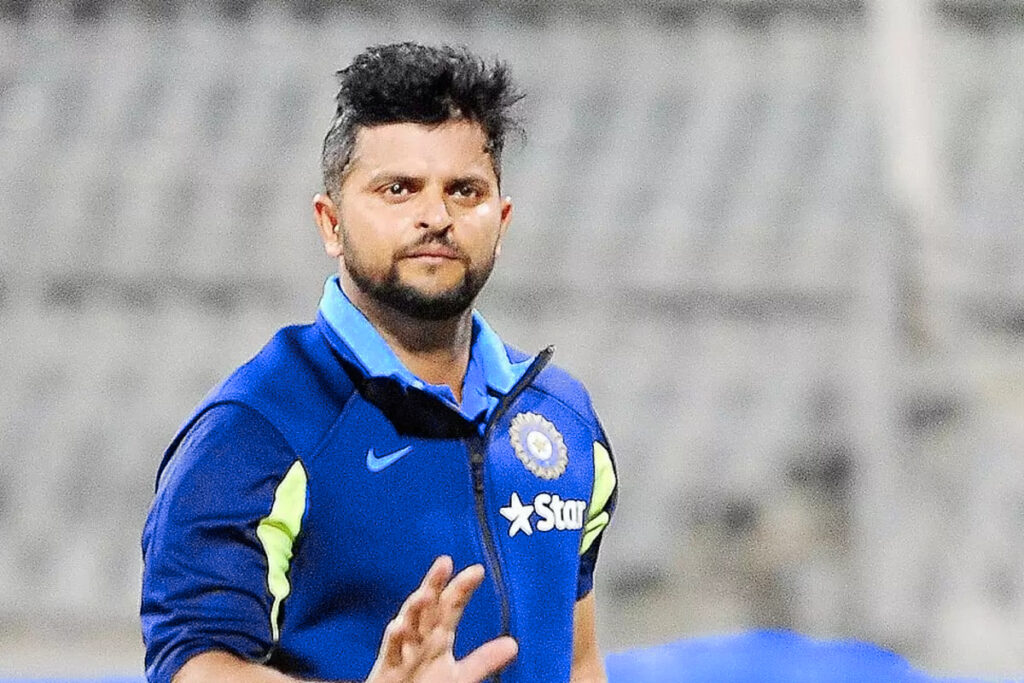 Raina decided to move from his home town to Lucknow to attend Guru Gobind Singh Sports college to play cricket in 2000. Among the best Indian selectors, he was selected at age of 15 for the tour to England. In that test match, he hit two half-centuries. Suresh Raina scored three half-centuries including 90 scored off only 38 balls in the 2004 U-19 World Cup. For his performance, he was awarded a Border-Gavaskar scholarship to train in the Australian Cricket Academy. For the first three years of the tournament, Rains was picked up by the Chennai Super Kings for $650,000 US dollars. Suresh Raina played a man of the match performance to make Chennai Super Kings qualify for the semi-finals.
For Dhoni's absence, Raina became the team captain for three matches. He scored 520 runs in that match and became the third-highest run-scorer of the series. By BCCI, he was awarded "Best Fielder" ahead of the finals. For his best performance against Mumbai Indians match, he got the name in Cricinfo IPL. Raina scored the most runs among the players at the end of the season. In the 2011 IPL season, he was the only player to cross 400 for all the seven seasons. On the 10 year IPL anniversary, he was named in All-Time Cricinfo IPL.
International Records
The Third player in the world and the first player in India to hit a century in T20I.
First Indian to score centuries in all the forms of the game.
Only Indian to score centuries in both T20I and ODI World Cup matches.
First Indian to score 8000 runs in T20 career.
Twelfth Indian cricket player to score the test century on debut.
Domestic Career Records
The First Indian cricket player to reach 5,000 runs in the Indian Premier League.
First and only Indian player to score a century in all three – IPL, T20I, CLT20 matches.
Holds the record for the most number of catches (95) in Indian Premier League matches.
First and Only Indian player to hit 100 sixes in IPL matches.
Highest run-scorer (842 runs) in CLT20 matches.
International Career
Suresh Raina made his first test debut on 26th July 2010 against Sri Lanka. He played his final test against Australia on 110th January 2015. He played his first ODI match on 30th July 2005 vs Sri Lanka. On 17th July 2018, he played his last ODI match against England with a shirt number 48. On 1st December 2006, he played his first T20I match against South Africa. He played his last T20I match with his shirt number 3 against England. Suresh Raina scored 5,615 runs in ODI matches and 768 runs in Test matches and 1,605 runs in T20I matches. He took 13 wickets in both the test matches and in T20I matches. He got 36 wickets in ODI matches.