Virendra Shewag is one of the most popular and destructive Indian cricket players of all time. He was born on 20th October 1978. In 1999, he played his first one-day international match. And then he joined the test series in 2001. He is an aggressive right-handed opening batsman. For his performance in 2008, he was honored as "Wisden Leading Cricketer" in 2009.
Early Life
In the 1997 – 1998 season, Virendra Shewag debuted for the Delhi Cricket team. And then he was selected to the North Zone cricket team. He played consistently and became a regular player to play in the National cricket team. For the first two editions, Virendra Shewag was the team captain for Delhi Daredevils. In the fifth edition of the league, he became the only batsmen to score five consecutive half-centuries in a T20 match. Shewag is popularly known as "All-Time Cricinfo IPL" by cricket fans.
Playing Style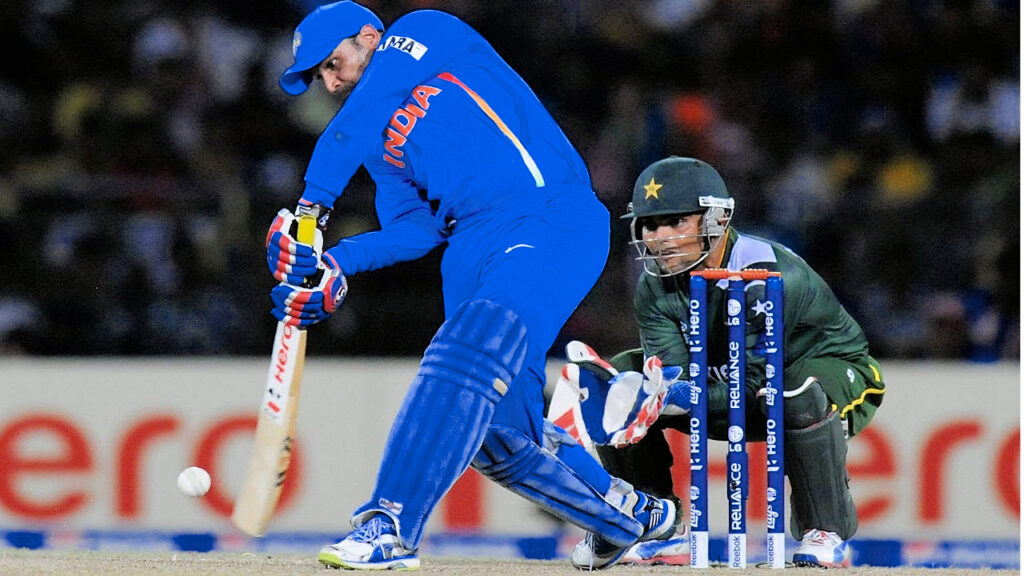 As Shewag played similar to Sachin Tendulkar, he was often compared with Sachin for his batting style and his appearance. Virendra Shewag is an excellent player of the late cut. In 2005, he was described as the most exciting opener in the world by Wisden Cricketers' Almanack for his extremely attacking style of batting in cricket matches. After some years, he changed his style from "reckless hitting" to "controlled aggression". Recently, he improved his leg side and bouncer hitting skills in the last two years.
Personal Life
Shewag was born to Krishna and Krishna Shewag. He has 2 older sisters Manju and Anju and one younger brother Vinod. Shewag was born in a grain merchant – Jat family. Shewag did his schooling in Sehwag International School which was inaugurated by his mother in Jhajjar, Haryana. In April 2004, Virendra Shewag married Aarti Ahlawat at his residence. Now they have two sons named Aryavir and Vedant. On 21st January 2017, he appeared as a guest on "Indian Idol" and stated that twenty-two students from his schools have represented him in various sports for the last few years.
Awards and Honours
"Arjuna Award" in 2002.
"Polly Umrigar Award" for the International cricketer of the year (2007).
"Wisden Leading Cricketer in the World" (2008 – 2009)
ICC Test Player of the Year (2010).
"Padma Shri Award" in 2010.
Sehwag Records
Shewag is the only cricket player to score 7500 plus runs in Tests and ODI as an opener. He hit the fastest test triple century in 278 balls. In the cricket test history, Shewag is the only player to score two triple centuries and take five wickets in one innings. He achieved the third-highest test runs in a day against Sri Lanka. Shewag is the only Indian to score 1400 plus test runs twice in a year. Also, he hit the two highest individual test scores in Cricket history. While carrying a bat through his complete test innings, more than 60% of team runs are made only by Shewag and Graham Gooch. Shewag became the second-fastest cricket player in the world to reach 7000 plus runs in the test match. Finally, Shewag has the highest test striking rate among other cricket players in test matches.