Gautam Gambhir is a former Cricket player and also an Indian politician. Since 2019, he is a current member of the Lok Sabha.
Early Personal Life
Gautam Gambhir was born on 14tj October 1981 in New Delhi. Gautam Gambhir was born to a couple of Deepak Gambhir and Seema Gambhir. His father was the manager of the Textile industry and his mother was a housewife. He has a younger sister named Ekta. At the age of 10, Gambhir started playing cricket. He completed his school studies in Modern School, New Delhi. He got a graduate degree from Hindu College, Delhi. Gambhir's mentor is Gulati and before any important matches, he would call him up. In 2000, he was selected for the first intake of the National Cricket Academy in Bangalore. After some years, he married Natasha Jain in October 2011. His wife, Natasha was from a business family.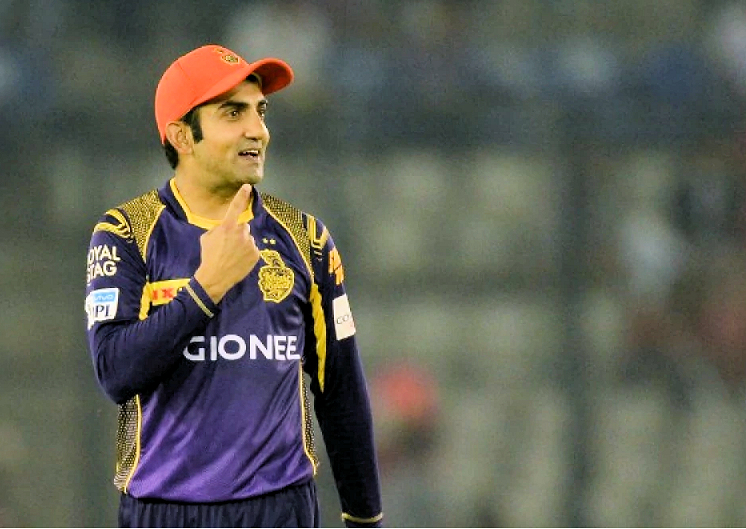 Domestic Career
In the Ranji Trophy Final to help Delhi to beat Uttar Pradesh by nine wickets, he scored an unbeaten 130 just 2 days before the ODI tournament in Australia was to be announced. The year 2008 is a great year for Gautam Gambhir.
Indian Premier League
Gautam Gambhir was selected by the Delhi Daredevils team for the Indian Premier League for a price of $725,000 per year. He was named in Cricinfo IPL for his wonderful performance in 2008. For the 2010 IPL, he was promoted as a captain for the Delhi Daredevils team. Gautam Gambhir was the only player to score more than 1000 runs in IPL from Delhi Daredevils. Gambhir was the highest-paid cricketer in the history of IPL worth $2.4 Million dollars from the Kolkata Knight Riders in the 2011 IPL auction.
Out of nine from his team, he scored six half-centuries and became the second player to score 2000 runs in IPL history. And also the second high run-scorer in that IPL tournament. In the 2018 IPL players auction, he was appointed as a team captain for the Delhi Daredevils team with a salary of Rs.2.8 crore. Due to the poor performance of the team, he stepped down from the captain role and announced Shreyas Iyer as a new captain for the Delhi Daredevils team on 25th April.
Gautam Gambhir Foundation
Gautam Gambhir Foundation was started in 2014 by the philanthropic initiative of Gautam Gambhir in Delhi. In 2017, he started the Community kitchen to make sure that no people slept hungry in the city. The key aim of the foundation is to empower people by supporting the educational needs of poor people. He also made an effort in making Delhi green by planting trees to cure air pollution in Delhi.
Role in Politics
In the presence of Union ministers Arun Jaitley and Ravi Shankar Prasad, he joined Bharatiya Janata Party (BJP) in March 2019. In the General Election, he was the party's candidate from East Delhi. Against Atishi Marlena and Arvinder Singh Lovely, Gautam Gambhir won the election by 695,109 votes. At his constituency of East Delhi, he started to work on installing CCTV cameras to secure the women's safety which has plagued Delhi in recent times. Gautam Gambhir is also a brand ambassador of Pinnacle Industries.