Hardik Pandya is a star player on the Indian cricket team. Krunal Pandya is his elder brother who is also an international cricketer. Hardik's full name is Hardik Himanshu Pandya. In this name, the Himanshu is the name of his father. His nickname is Hairy. Since the beginning of his cricket career, he has always remained in the limelight. He is a right-handed batsman. In bowling, he bowls as a right-arm fast-medium. Pandya was born in Surat Gujarat on October 11, 1993. His father was into a small business of car finance but when Pandya was just five years old, his father shut down his business and moved to Baroda for the sake of giving Pandya and Kunal the required training for cricket. For this purpose, he got both his children enrolled in the cricket academy of Kiran Morey. At that time the whole Pandya family was living in a rented apartment and they were using just an old car to reach the training ground every day.
Domestic career and IPL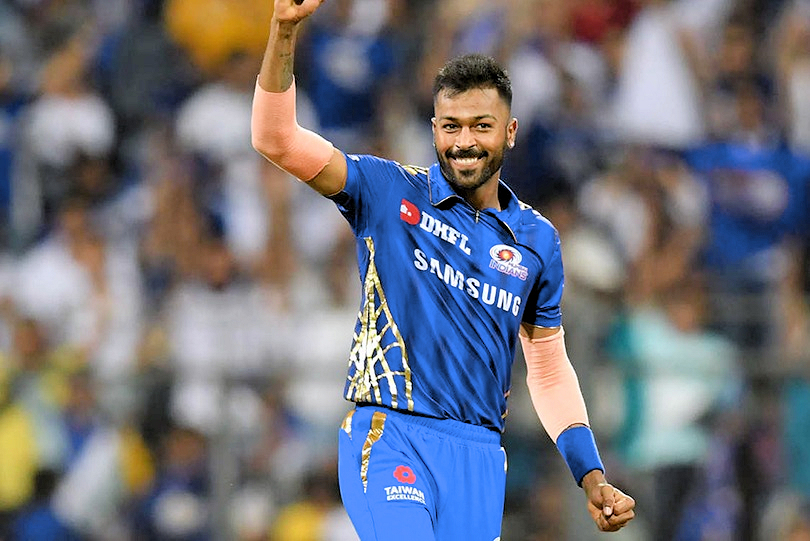 In domestic cricket, Pandya plays from the side of Baroda. Pandya debuted in the Baroda teams in the year 2013. Later on, he was selected to the Indian team in the year 2016. He is the player who has played both the ODI and Test matches for India. In IPL he plays from the side of the Mumbai Indians team and there he is also used as an allrounder.
Special facts
Hardik was dropped from the same age group teams. The reason behind this was the attitude problems as he was such an expressive child in his childhood. In an interview Pandya revealed that it all happened due to his problem of expressing everything he felt. He was not a person who hides the emotions.
Pandya was a leg break spinner up to the age of 18. Later on, he changed his style from leg-spinning to the right-arm fast-medium.
Hardik loves tattoos a lot. That is why he has many tattoos on his hands and his upper body parts.
Due to his hard-hitting Pandya is compared with the legendary cricketer Kapil Dev. By hitting 93 runs in a Test against South Africa on a difficult track pitch, he proved this too that the comparison has a solid reason.
Hardik could not complete his proper schooling as he failed in the 9th grade due to focusing more on cricket. Later on, he left his studies and just focused on his cricket training.
Before joining the national and international cricket career, Pandya was playing in his village. He was getting paid Rs 400 and his brother was getting paid Rs 500 for playing in the different teams for the different villages. Pandya told it in an interview and he also said that there was no particular name of the tournaments. It was just the village vs village.
Pandya is married to Serbian dancer and actress Natasa. They both got blessed with a baby boy on July 30, 2020.