We all know this Indian bowler with the name 'Mohammad Shami'. But did you know it was not always like this? When people first noticed him, they used to call him Shami Ahmed. Later on in an interview, Shami disclosed that his original name is not Shami Ahmed but Mohammad Shami. However, if we check the details about him on the internet we will get to know that both the names are the parts of his original name as his full original name is Mohammad Shami Ahmed.
Family background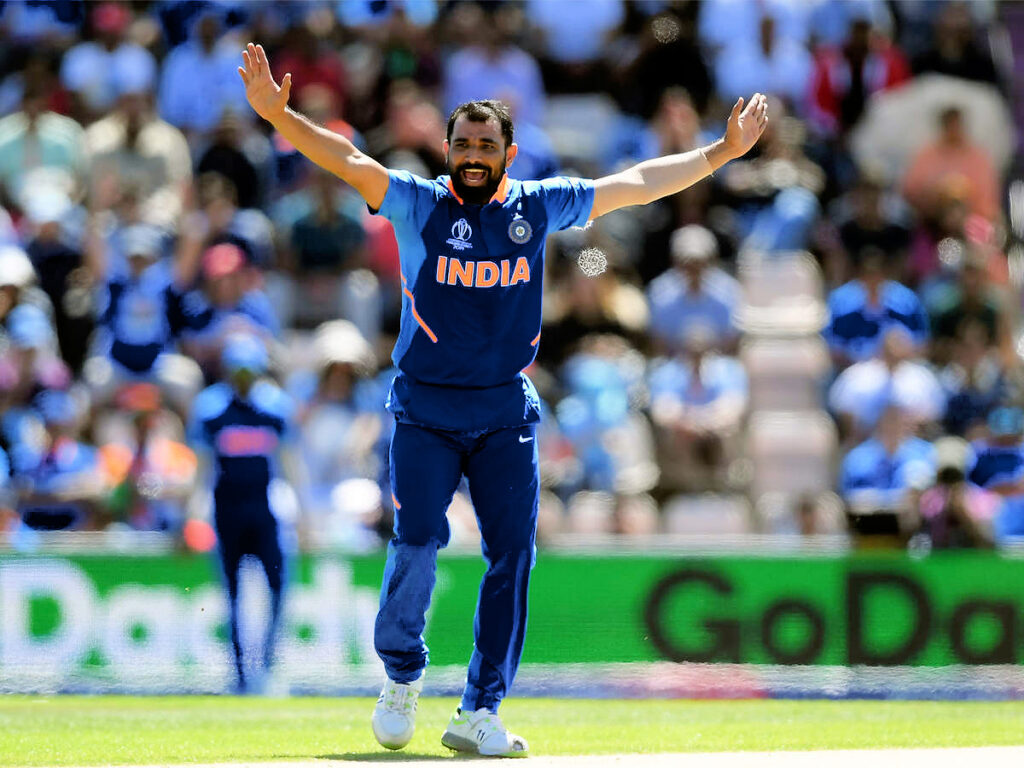 Mohammad Shammi Belongs to the Sahaspur Village of Amroha district in Uttar Pradesh. There he was born on 6 September 1990. He is not just a single bowler in his family. His father was also a fast bowler in his young days. Shami is one of the four brothers in his family and all the four brothers wanted to be the bowler in their lives. However, only Shami could get the chance to break the boundary from his village to an international career.
Struggling days
The reach of Shami from his village to the Indian team was not so easy. He had to prove himself again and again in front of many people to be what he is today. When he was just 15 years old in the year 2005, his father recognized his abilities to be a great fast bowler and thought he could do better if he got the correct guidance. Therefore, he sent him to his coach who was living at that time around 22 km away from the village. The coach also saw his abilities and started giving him the best training from his side. After this, he took him to the Uttar Pradesh under 19 team to play for them. But there he could not get selected due to the politics( as per the coach of the Shami at that time).
The selection committee told them to come next year but the coach did not want to wait one year at that crucial moment. So he sent Shami to Bengal. There he was selected by the many clubs and after that, he got the chance to perform in front of Saurav Ganguli. After watching his performance Saurav told the selectors to take better care of him and here he got the chance to get entry into the domestic cricket team of Bengal after some time. Even after getting selected in the Bengal team, he had to wait for his final entry and chance to show in the International cricket team.
IPL career
In IPL Shami started his career with Kolkata Knight Riders in the year 2013. Then after he was bought by the Delhi Daredevils franchise and he played for that team from the year 2014 to 2018. At present, he is the part of Kings Eleven Punjab and He has been playing for this team since 2019 only.
Shami got married to Hasin Jahan but after his marriage, he was reported by his wife for many violent acts.