Yuzvendra Chahal is one of the most effective spinners in the Indian cricket team at present. So far he represented India in ODI only and is still waiting to start the test career there too. He was born in Jind, Haryana on the 30th of July, 1990. In starting, he started playing as a fast to medium-fast bowler but later on, he changed to be a spinner rather than a medium pacer.
IPL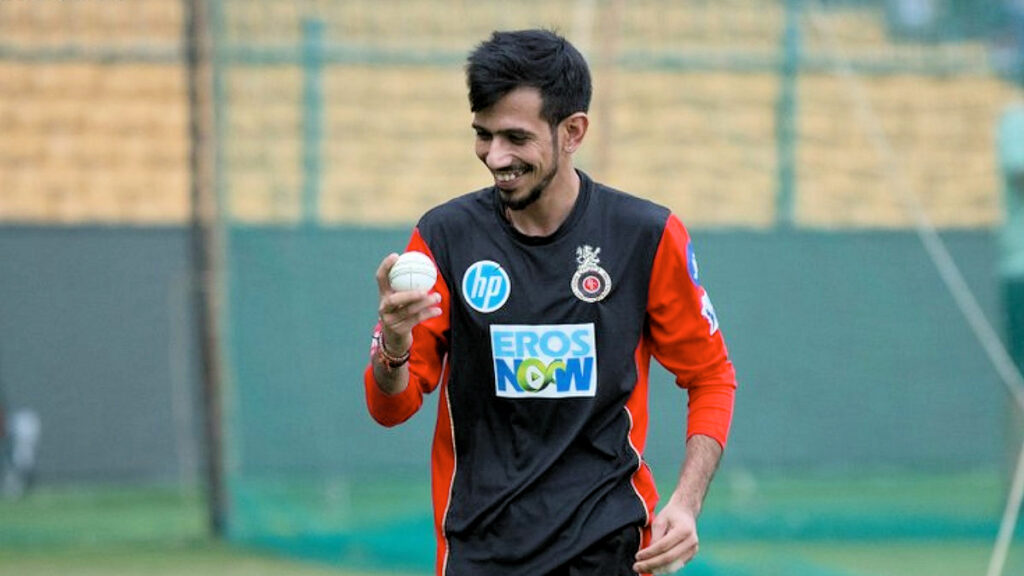 He started his IPL career with Mumbai Indians in 2011 and was listed in their squad for up to 2013. In these 3 years, he played just one match in Mumbai Indians teams and performed very well, and based on his performance, Mumbai Indians defended his score of 139. Later on in the year 2014, he was purchased by the Royal Challengers Bengaluru. In the Royal Challengers Bengaluru team, he got enough chances and proved his abilities to take wickets in those chances. In this way, RCB boosted the cricket career of Yuzvendra which was almost stuck when he was in the squad of Mumbai Indians.
ODI and T20I debuts
The ODI Career of Yuzvendra started after he showed his performance in the IPL. He debuted in the ODI against Zimbabwe on the 11th of June, 2016 and in T20I he debuted in the same year on the 19th of June against the same team that is Zimbabwe. His shirt no. for ODI is 3 and for T20I, it is 6.
Chess
Many of you may say 'WHAT!' after reading this. Yuzvendra has been a chess player too when he was below just twelve. Cricket was not the first game he wanted to play since always. His first love was Chess. He also represented India for the under 12 chess championship in Chess. He is the only player who represented India in two games that is chess and Cricket. However, he could not continue his love for chess any longer and turned towards cricket. It all happened as at that time playing chess was not easy on the international level and it was an expensive sport to play. He was in need of a sponsor but he could not get any sponsor at that time and that is why he left playing chess on the international level.
His favorites
Yuzvendra is called by his friends as Yuzi also. In his childhood, his friends used to call him 'Single Haddi' due to his very thin personality. His ideal player is Great Australian player Shane Warne. In India, he likes to watch the matches of Virat Kohli and Sachin Tendulkar. In his RCB squad, Michael Starc is his best friend. Currently, he is engaged with Dhanshree Verma. She is a YouTuber and choreographer. Yuzvendra belongs to a Hindu family yet he loves to eat both veg and non-veg. In non-veg, he loves to eat butter chicken while in veg he loves to eat Rajma Chawal. Though he can throw many types of bowls, googly is the most favorite bowl of him which he uses a lot.